This week we're taking a break from the triad of Shutter speed, Aperture and ISO to talk about White Balance.
First up, some basic science. For the purposes of this tutorial, let's think of light as a wave. Visible white light is made up of all the colours of the rainbow. Each colour has a slightly different wave frequency and travels through space with a different energy or temperature. When all the colours are added together we see white light. Below you will find a copy of a colour wheel for light - in a later post we'll be talking more about this wheel and how it can help you with photography, but for now its enough to understand that different colours have different temperatures.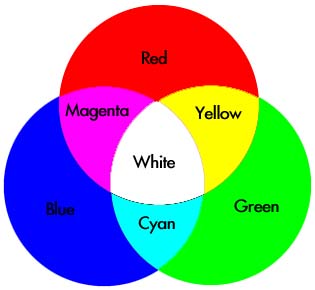 Now, intuitively and practically we know that at different times of the day the temperature outside varies. Cooler at sunrise, hotter at midday and cool again at sunset. It therefore makes sense that at different times of the day, different colours (with different temperatures) will dominate the light spectrum. We often don't see these differences because our brains are programmed to see light as "white" and will balance what our eyes see automatically. Yep, our brains have a very clever, inbuilt automatic white balance! Unfortunately our cameras do not and without correcting for white balance we can sometimes end up taking funny looking photos where the colours look completely out of whack. In the photo below, shot undercover the colours are much too yellow.
ISO125, f/2.8, 1/100, AWB
Now let's just digress momentarily and image we're heating a piece of metal over a fire. At first it turns red, then blue and then white. As it cools down it will change back to blue, then red again. This is exactly what light does during the day. At sunrise and sunset, visible light will be slightly redish/orange, as the day heats up blue with dominate and at the hottest part of the day visible light will be mostly white. Different light sources also have different colour temperatures, for example, fluorescent light gives a green-ish hue. Correcting for white balance or correcting for colour cast simply means that you adjust your cameras settings taking into consideration the colour cast (temperature) of the prevailing light.
Unless you have using a very old camera, your camera should have something called AWB, or Auto White Balance. This is your camera's "brain" trying to naturally bring everything it 'sees' back to a neutral white colour. Mostly it does a good job, but sometimes you photos will look unrealistically red or blue or green. This can be corrected in post-processing, or you can try to change it "in camera" by adjusting your white balance based on the conditions.
Both my Canon IXUS P&S and my Canon 400D have rougly the same white balance settings.
My DSLR also has a custom white balance - this allows you to program the white balance you want, by taking a photo of a white or coloured piece of paper. The camera's internal computer will convert this into a white balance setting allowing you to customise the white balance to your specific needs.
By changing my white balance to the prevailing conditions I can be more confident that my photos will be 'true to life' colours, particularly in difficult lighting conditions.
ISO100, f/4.5, 1/250,

AWB
In the photo above, I was shooting on a sunny day and had our orange sun-blind covering the balcony. The overall effect is a really yellow/orange photo. But look what happens when I change my white balance settings to Tungsten, which effectively provides a blue filter to the camera. and stops some of the red light being absorbed. The colours are much more realistic and with some post-processing this photo will 'pop'.
Click here
, if you want to see my final processed photo.
ISO100, f/4.5, 1/250, TUNG
If you get the white-balance wrong "in camera" it is also possible to change it with some simple editing. Most editing programs will allow you to add a filter to the photo. Below you can see what happens when I add a blue filter to the Japanese vegetables - again a much more 'true to life' look.
ISO125, f/2.8, 1/100, AWB - (blue filter added in editing stage)
The other way to use these settings is to enhance your photos. For example, say you want to really enhance a sunset photograph and get the maximum "golden" cast possible. If you set your camera to 'Sunny' WB, you would be effectively adding a red filter to your photograph resulting in an enhanced sunset. (Remember from above that sunny conditions are relatively "hot light temperatures" creating blue/white colour casts and to balance this out the 'Sunny' WB adds a red filter.)
A word of caution: If you do alter your white balance settings, try to ensure you set it back to AWB at the end of your photo session. There is nothing worse than picking up your camera, taking a few photos and having them all come out looking terrible because you had your white balance on flourescent after last weeks birthday party and now you're taking pictures in the midday sun!
The take-home message for this week is that white balance and colour casts are related to the temperature of the light when you take the photo. You can correct colour cast by changing your white balance setting in camera or adding a filter in the post-processing stage. Secondly, white balance can allow you to enhance your photographs by effectively adding a filter to enhance the current light conditions.
Next week: Isolating ISO